8 of the best upper body exercises you can do on a cable crossover machine. Cable exercises that will tone and strengthen your chest, arms, shoulders, and back. Perfect for beginners all the way up through advanced.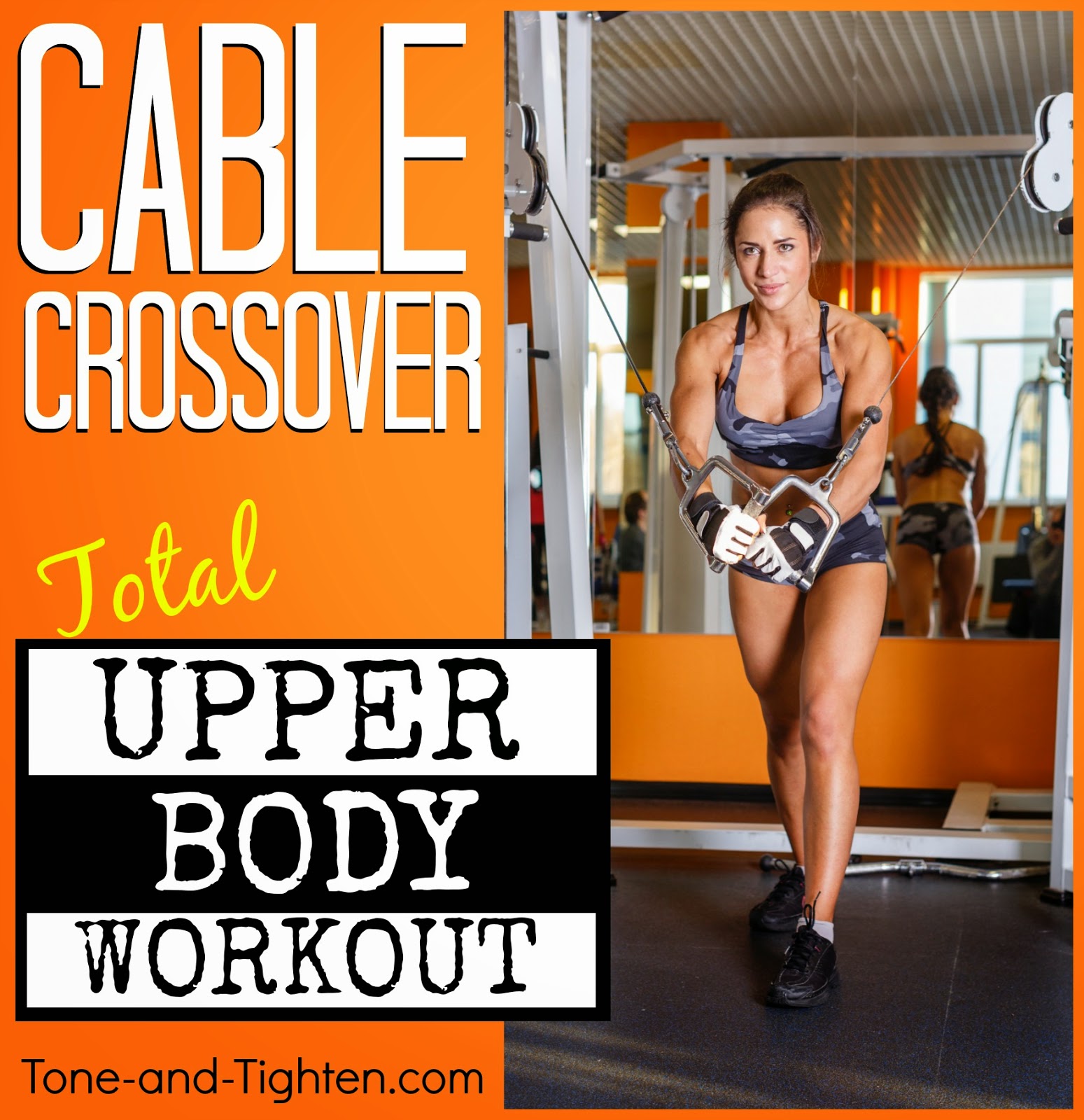 Upper Body Cable Workout
6. Cable Triceps  Extensions
8. Cable Triceps Kickbacks
Keep reading below for complete descriptions and images on how to properly perform these exercises.
Cables are one of my favorite pieces of equipment in the gym.
Don't get me wrong, I'm a huge fan of free weights including dumbbells and barbells, but the truth of the matter is gravity will always work in one direction. Therefore free weights will always offer their resistance in one direction, and that can be a little limiting.
With cables, on the other hand, you can create different lines of resistance including horizontal and even top-down lines of pull. The result is that you can do a lot of exercises on cables that you simply can't do with free weights.
Today I wanted to share with you my favorite upper-body cable workout to tone and tighten your chest, shoulders, back, and arms. We're going to hit all the major muscle groups in your upper body with this one, and it's happening right now!